Use Folx PRO as your Torrent Search engine to Get Best Results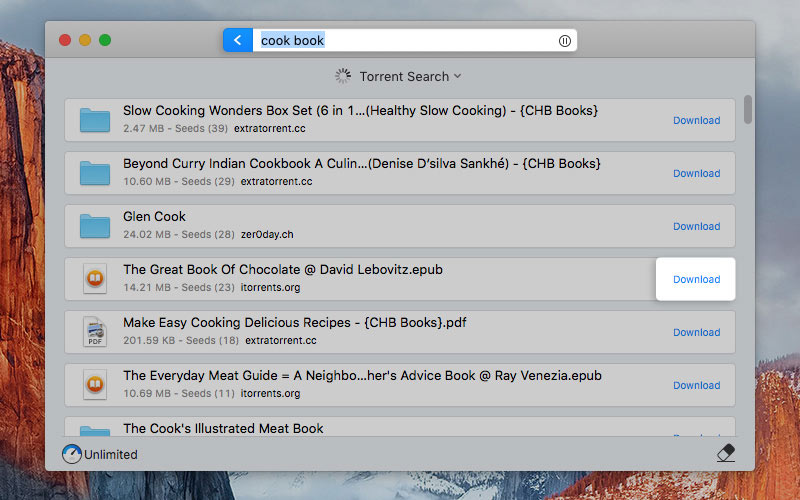 Anyone who enjoys downloading their content from the Internet is already familiar with the special torrent apps and all of the different download torrent search engine services that allow you to get free torrents. Folx PRO makes it quick and easy to not just search for torrent files, but also to download them. If you want to find one of the best torrent search applications to get good results, keep your Mac safe while downloading, and ignore irrelevant links, then you should check out Folx PRO; the ultimate torrent search tool for Mac.
Top Torrent Search Engines
You only have to look at its torrent search engine review to understand that Folx PRO really is the best way to find and download torrents. There's no need to lose hours searching the web, finding potential torrent sites and resources, only to find yourself hitting the wall in your pursuit of the right file. There's no need to expend all of this effort when you can just launch a torrent search engine software such as Folx PRO to get everything in a matter of clicks.
What's so good about Folx PRO is that you don't need any technical knowledge or a background in technology to use it. It's so simple that anyone can use it. All you have to do is type the name of the torrent you want into the search bar and then press enter to start the search. Folx Pro gets to work immediately, searching through all of the best torrent search engines directly through the app window. It keeps tabs on all of the best torrent trackers to give you as many results as possible. Once you find the file that you need, just click on the download button and start the downloading process. There are very few apps that allow both the searching and downloading of torrents like this, and Folx PRO is one of the best.
Another great thing about Folx PRO is that you don't need to wait until the download is complete. Folx PRO is able to use magnet links as well as regular old torrent files. That allows you to access your content within a matter of seconds. These links will not track any personal data about the person using the torrent or any data about the torrent itself. It gives you security and anonymity as you download. This means that using Folx PRO will leave you fully protected. Take a look at the Folx settings and adjust them to increase the download speed. Through the settings, you're able to split downloads into 20 threads, control the speed of a download, and enable high speed downloading.
The new torrent search engine Folx PRO is a great alternative to torrent search engines that allows you to quickly find and download torrents in a matter of seconds.